Connect with your social network account
My Multi-output Megasquirt Wiring Diagram E3TC
Copied from E30tech. Originally by matt325is
Here it is folks, this is how I wired all of my stuff for megasquirt. Included are all of the regular sensors, added are VR sensor, fan output, boost control, table switching for boost (or nitrous if you want), tach output, 3 coil outputs (i'm only using coil A right now). Make sure to set all of the settings in Megatune correctly before installing all of these. It's easy to fry stuff. Make sure the outputs in MT correspond with what outputs you have them wired to on the board.
I added a DB9 connector for my ignition outputs, makes it easy to connect and disconnect. Make sure to double up the pins so you don't pull too many amps and burn them up.
I used the main relay and fuel pump relay under the hood on the driver's side of the car for main power and fuel pump power (controlled by MS not Motronic)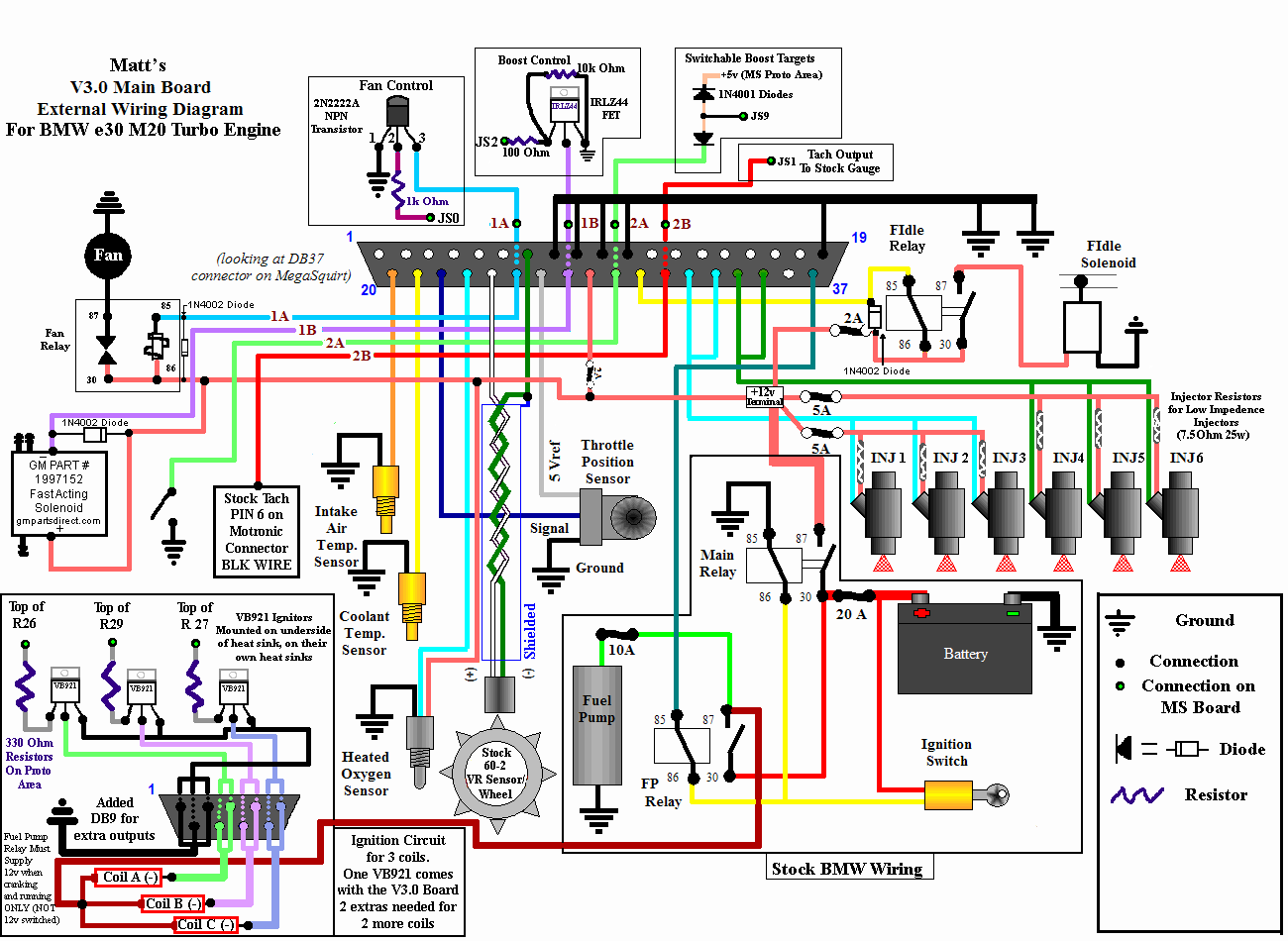 If you see anything noticably wrong, tell me and I'll change it, I did this late last night heh.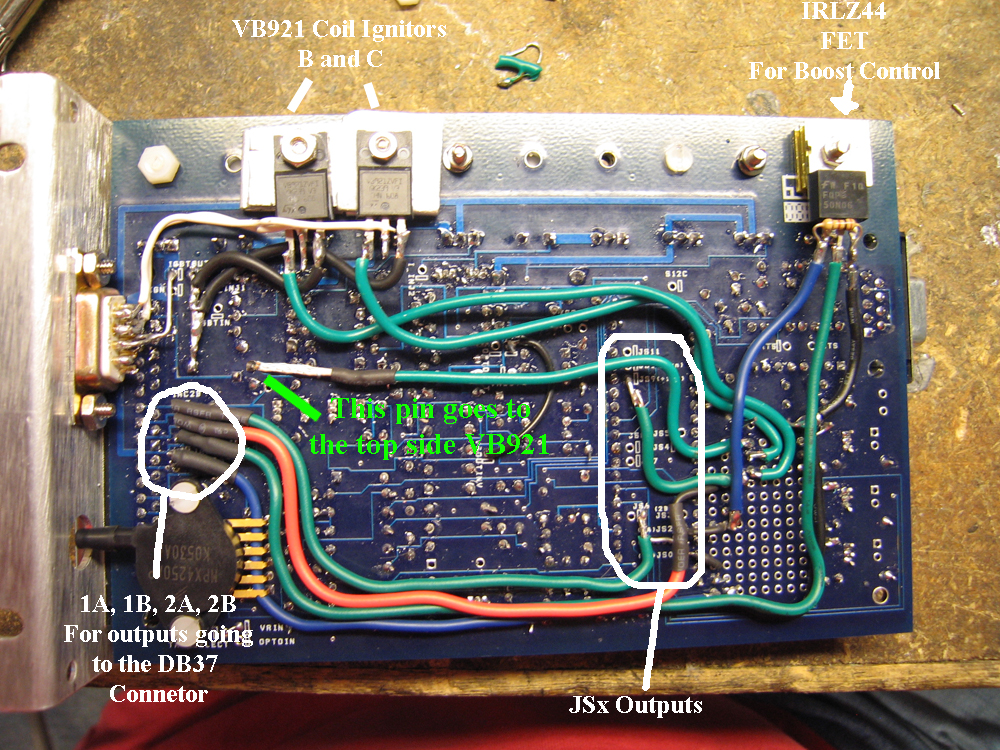 Here is my megasquirt file if you want to look it over, the boost control is still a bit off, but kinda works, need to tune it more.
http://www.mkosonen.com/mattstuned61206.msq
Any questions/comments?
On Monday I'm ordering new MSD spark plug wires, 3 2 post MSD coils, and a few new coil ignitors, I cant wait to get this running waste fire.
matt
Status: HG repair. 488wtq though!
Bloody American' symbols for things. a resistor is not a squigily line :p
lol yea americans made their own symbol. If you know what it means it works but meh.
Status: HG repair. 488wtq though!